La Vita è bella
After looking at the last few entries I depressed myself… please do not get me wrong,
I love my life
. I have been having a really great time lately.
Last Tuesday I took my niece and nephews on the same route I had taken just
a few weeks before
to Hood River. They loved it. My youngest nephew (age 3) was so excited that he had the opportunity to go on his first hike ever. I was delighted to be able to share those moments with him.
Last Thursday I took my niece and nephews to the zoo. I had a blast.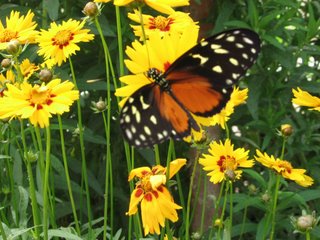 Life is good… school begins tomorrow and as hesitant as I may be to return I am excited about finally shutting this last chapter on this portion of my life and have the opportunity to move onto the next.
Weather here has been
hot
and gorgeous, and I can not wait to spend countless hours basking in the cool river of my cabin (the front porch shown below with my dog Parker).
Life is grand. Truly.